Some people get tattoos as part of a drunken night out, while others use tattoos as a way to express themselves. Regardless of the circumstances, temporary tattoos allow you to explore the creative potential of the area without committing to anything permanent. There are a number of semi-permanent temporary tattoos available nowadays that will make your pals look twice the next time you hang out. Try these on if you haven't seen them at a festival or pool party.
In no particular order.
Withhold
Imaginings can't be stopped when met with little resistance. Check it out here!
Bad Karma
Snakes represent power, secrecy, and agility. But this snake also denotes bravery, because slithering down the blade of an unsheathed sword takes guts. So, while wearing this design, channel part of the serpent's powerful and ferocious energy.
Check this unsheathed sword here if you have guts.
The Eye's Dreamer
Check her here! Can you see through the haze of smoke? Her eyes glimmer with a promise of more.
F*CK YOU LOVE YOU
Check it out here!
Precise Timing
Check it out here!
Daring
Check DARING out here!
Kross
Check it out here!
UNSTOPPABLE
Check it out here!
Split Party
Check Split Party out here!
Asset
Do you believe in assets vs liabilities? Check asset tattoo out here.
Life is Waiting
Do you want to live your life instead of waiting for it happen? Check the tattoo out here.
Inhale Exhale
Check this calming temporary tattoo out here!
freedom over fear tattoo
Check out freedom over fear here.
make love not war tattoo
Check this out here love.
AK-47 Tattoo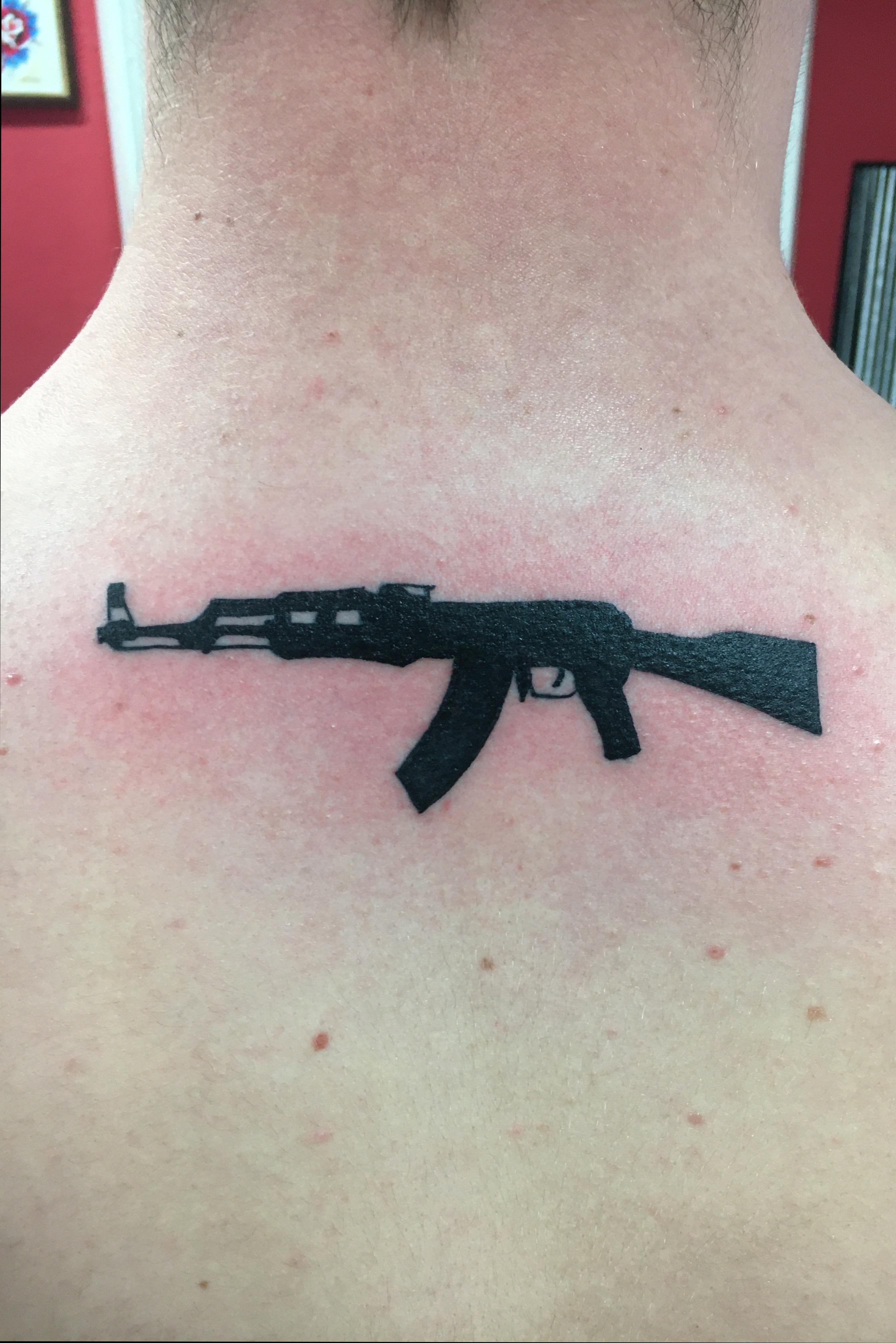 Check this Kalashnikov tattoo here!
Yin Yang Skull
Check it out here.
Rose and Dagger
Check it out here!
flower of eden
Check eden out here!
faith > fear
Have faith in this tattoo here.
Do you feel that you have ever risen from the ashes in your life? Relate with our list of phoenix tattoos here.